Welcome to the Week That Was on TheVirtualReport.biz, where we bring you the highlights, biggest news and hottest topics from the world of VR, AR and MR business in the last seven days.
Top Stories
VR Indie Pitch Helsinki Winners And Runners
Who won the final VRIP of the year? What kind of games did the 10 teams enter? What did our judges make of them? Here, you'll find all the answers to these questions and more...
HTC To Sell Pixel Division To Google For $1.1 Billion
Taiwan co retains Vive and smartphone divisions as Google picks up R&D and manufacturing on its Pixel handsets.
Enterprise First For Mixed Reality At Microsoft Ignite
Microsoft CEO states the case for WMR and Hololens to 'change the frontier of collaboration' for businesses everywhere.
Stamford's Holodeck supports developers, offering bespoke facilities for hire.
Oculus Launches New Refund Policy
Users can now ask for their money back on both Rift and Gear VR content.
Intel Abandons All-In-One Project Alloy VR
Standalone headset on the scrapheap, company focuses on developing 'other enabling technologies' for AR/VR.
VRDC: Survios Shares The Real Data Driving VR Hit, Raw Data
LA studio reveals the numbers behind its million dollar game.
New $3m XR Investment Fund Launches
Shasta Ventures seeks up to 30 VR, AR and MR companies in need of funding.
Palmer Luckey Joins Nordic VR Startups As A Mentor
Oculus co-founder joins VR accelerator programme to support teams in incubation.
New Viveport Scene SDK toolset enables developers to create previews of VR content.
Viveport To Give Developers 100% Revenue This Holiday
HTC marks the one-year anniversary of the Viveport service by foregoing its platform fee in Q4.
Chinese pilot scheme eliminates the user's need for a PC to enjoy high-end VR.
Why The Future Of Business Lies In AR, Not VR
Mitchell Duncan, Technical Analyst at Jumpstart, explores the differences between AR and VR and why augmented is THE reality for enterprise applications.
VR Indie Pitch: A Judge's View
Robert W. Heubel, explains how the judges approach the competition, how important it is and what every contestant gains from the experience.
VRDC: The Rise Of Augmented Reality In Construction
Scott Montgomerie, CEO and founder of Scope AR on AR's growing popularity for building projects.
VRDC: Communities Driving VR Development
Harvey Ball on VRTK, the open source VR toolkit he started and how it's helped sell 170,000 games and generate $2 million revenue.
Regulars
XR Web Roundup: 26th September
XR stories on the web that caught our eyes: MR's future; Mobile AR; VR Esports; Upload's lawsuit; Empathy; Museums; Laurie Anderson; Medical applications.
Six Of The Best: 25th September
Your Monday morning briefing of the six most read stories in the last week: Killer apps; Robot arms; Evocat's new game; XR Connects Helsinki highlights; XR web roundup.
AR Game Raises $3.5m Through Initial Coin Offering
Multiplayer combat game, Reality Clash, more than doubles its crowdfunding target in one month.
Portico Studios Raises $600,000 For VR Staff Training Solution
VR, voice recognition and AI combine to create an employee development tool.
VRChat Gets $4m Investment Led By HTC
Leading social VR service plans to use funding to power the future of the metaverse.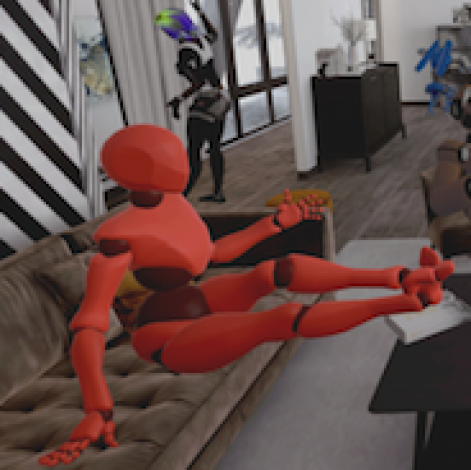 XR Connects Helsinki: Day One Highlights
It's been a great first day at XR Connects Helsinki, with some fascinating talks on VR, AR and MR. Here are a dozen of our highlights from the conference.
XR Connects Helsinki: Day Two Highlights
From the latest VR Indie Pitch to the business of XR, here are our 12 highlights of the final day of the show.
See you in seven days...