Welcome to the first Week That Was of 2018 on TheVirtualReport.biz, where we bring you the highlights, biggest news and hottest topics from the world of VR, AR and MR business in the last seven (and a bit) days.
Top Stories
Standalone 6DoF HMD Details Revealed
Pico shares first details of the world's first mass-produced standalone VR device with six degrees of freedom for both head and controllers.
CCP Newcastle Saved From Closure By Indie Acquisition
Sumo Digital picks up EVE: Valkyrie studio.
2017's highest grossing Virtual Reality Games on the Steam Store.
LG UltraGear Revealed As New VR Headset
The company showed off its VR headset prototype at the GDC 2017 – now it has a name.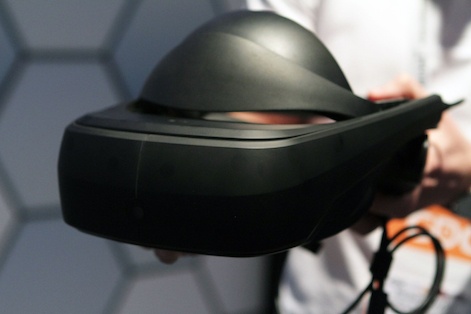 When Is The Time For VR And AR?
Andrew Oliver explains why he's held back from diving head(set)first into the latest emerging technology, as he waits for the XR market to mature.
What Would It Mean For XR If Broadcom buys Qualcomm?
Standalone XR is largely powered by Qualcomm's development of powerful mobile chips. If a rumoured acquisition goes through next year, could it slow the development of VR and AR?
Rift Most Popular VR Headset On Steam
Oculus takes the lead from HTC's Vive for the first time, according to December's hardware survey.
Regulars
Nine VR, AR and MR stories from around the web that caught our eyes: MR analytics; Unity's Unite highlights; Final Cut Pro 360 VR; Immersive audio; Coco VR; XR and the food industry.
Your Monday - sorry, Tuesday - morning briefing of the six most read recent stories: 2017 roundup; VCs' AR shift; Magic Leap One reveal; Broadcom to buy Qualcomm?; Bigscreen funding; XR Connects London.
Bigscreen Raises $11 Million For Social VR Experiences
The company received a series of funding from venture capitals, achieving a total investment of $14 million.
See you in seven days...