Welcome to the Week That Was on TheVirtualReport.biz, where we bring you the highlights, biggest news and hottest topics from the world of VR, AR and MR business in the last seven days.
Top Stories
Oculus Panel: VR Today And Tomorrow
Oculus' Exec producer, Warner's EVP, a film critic, and Raindance founder talk about Virtual Reality, filmmaking and the future of narrative. And ask uncomfortable questions along the way...
Microsoft Sued For Triple Damages over HoloLens Patent Infringements
HoloTouch seeks a jury trial and damages, claiming the tech giant copied its holographic imaging despite being aware of the company's patents.
One Million VR Headsets Shipped In Q3 2017
XR on the up as hardware manufacturers ship a million units globally in third quarter; the first time the industry has broken the barrier. PS VR leads market share by a large margin.
Vive Expands VR/AR Accelerator Program With Third Batch of Companies
26 new companies to receive investment from HTC's global incubator to advance Virtual and Augmented Reality.
Google To Support Philanthropic Efforts With VR
The Daydream Impact Project aims to boost organisations, nonprofits and advocates for change by providing resources to create promotional and immersive Virtual Reality content.
Huawei And TPCAST's 5G VR Rendering For Mobile
Chinese partnership aims to bring greater visuals to mobile Virtual Reality.
The UK gets the chain's first European VR centre, offering a variety of experiences using the HTC Vive or Star VR.
The new patents, relating to compositing an AR scene, signal another success for Apple's AR future.
PS VR Tops Amazon's Black Friday Best Seller Spot
PlayStation's VR bundles have placed the headset as Amazon's top seller during the Black Friday sales.
360-Video Green Flagged For F1 Cars Next Year
All cars to carry 360-video cameras from 2018.
Amazon's New Intuitive VR Creator For Browsers
Amazon Sumerian, now in preview, allows users to build and play VR/AR experiences without software restrictions.
Pokemon GO Wins Best Game At BAFTA Children's Awards
Niantic beats Playroom VR to the gong with its AR breakout hit.
The Future Of VR Arcades In China And Beyond
We speak with the CEO and COO of China's Yue Cheng Technology about Location Based Entertainment and building East-West bridges in Virtual Reality.
Mountain Dew's VR Marketing Beats Conventional Media
360-video campaign garners 22% post-view click-through rates, a 2,100% increase over mobile industry average.
Regulars
Six Of The Best: 27th November
Your Monday morning briefing of the six most read recent stories: Black Friday; surveys; Apple's $30m AR acquisition; $2m for cloud AR / VR; Data: devs choosing XR; UK public VR festival.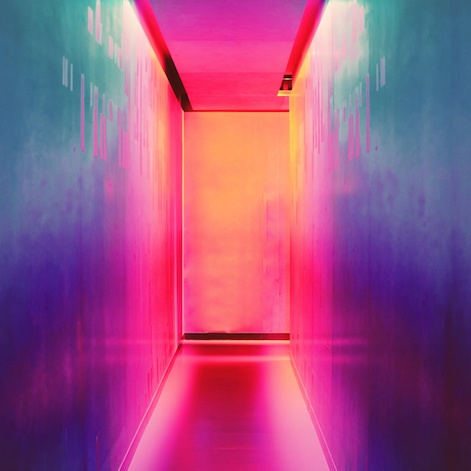 US Retailer Buys AR Firm For $112m
Williams-Sonoma acquires 3D imaging and Augmented Reality company, Outward, to make shopping experiences at chains such as Pottery Barn more interactive.
Niantic Raises $200m Investment
Pokemon GO developers announce series B investment ahead of Harry Potter AR game.
The First Red Letter Date For Your XR Diary In 2018
XR Connects returns to London with added AR, more MR and a veritable feast of VR once more as part of the biggest b2b games conference in the UK.
VR Creative Summit Returns To London Next Week
One-day event will explore the potential for VR, AR and Mixed Reality across the film, broadcast and advertising industries.
See you in seven days...