Welcome to your Monday Tuesday morning briefing of the most read stories on TheVirtualReport.biz:
These are the trending stories in the XR industry right now:
We take a look back at this year's biggest stories, headlines and industry trends in VR, AR and MR month by month.
2) VCs Shift Focus From VR To AR, Computer Vision And Machine Learning
XR breaks investment records in 2017, with new emphasis on mobile Augmented Reality, CV and ML according to new research canvassing 30 prominent VCs in Sand Hill Road and China.
3) Christmas Comes Early With Magic Leap One Hardware Reveal
After years of secrecy, we've finally seen the shape of AR to come. Here's everything we know about the $2bn start-up's first Augmented Reality product.

4) What Would It Mean For XR If Broadcom buys Qualcomm?
Standalone XR is largely powered by Qualcomm's development of powerful mobile chips. If a rumoured acquisition goes through next year, could it slow the development of VR and AR?
5) Bigscreen Raises $11 Million For Social VR Experiences
The company received a series of funding from venture capitals, achieving a total investment of $14 million.
6) Learn VR And AR From The Experts! 10% Off Exclusive Talks In London Next Month
Look who's speaking at XR Connects London 2018! PlayStation VR, Greenpeace, AMD, Coatsink, Unity, Force Field VR and loads more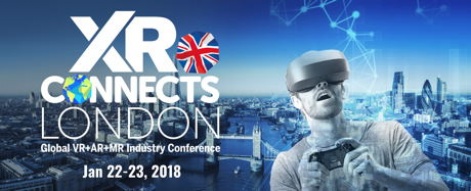 Six Of The Rest
These all-time all-star stories are some of our most popular articles ever: