London-based Foundry has launched its latest toolset, Cara VR 2.0. This new toolkit is intended to make VR and 360 video creations more seamless, while maintaining high levels of quality.
The new toolkit includes Global Warp, a mode which speeds up delivery of stitches while producing reduced ghosting, a redesigned Tracker which accelerates the process of stabilisation for better alignment of 3D elements and finally, tools adapted from the Ocula toolset, which are optimised for 360 video and correct alignment, focus and colour.
360 video for VR is aided most significantly by the Tracker, developed to automatically track a 360 stitch for stabilisation and create a match-move camera to assist in 3D corrections and CG insertion.
The CEO of Foundry, Craig Rodgerson said, "The first iteration of our Cara VR toolkit was well-received, and this latest version will help usher in a new level of VR experiences. Artists can now better meet the demand for VR content thanks to our industry-leading creative toolset."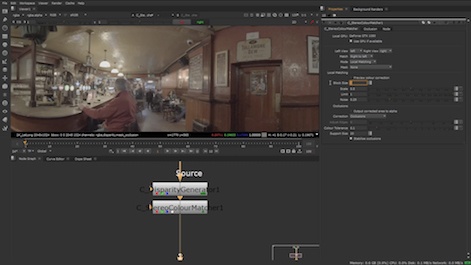 The Cara VR 2.0 toolkit is available now for £2,639.