The first consumer Windows Mixed Reality headsets will be available from next month, with design varying across the six different manufacturers – all sharing core specifications and functionality.
Developers may have been able to order HMDs from Acer and 3Glasses for some time now, but what can consumers expect to pay and when will the hardware go on sale to the general public?
Lenovo's Explorer headset will be available for $349, or with controllers for $449 from 17th October.
Dell's Visor is priced almost identically at $349.99 solus and $449.99 with controllers and releases on the same date.
HP has confirmed it will release its developer edition on the 17th, but it isn't clear whether the consumer edition will launch on the same date. The HP will be priced at $329 or $449.99 with controllers.
[UPDATE: 3rd October]
The Samsung Odyssey with motion controllers - plus OLED display and integrated AKG headphones - will be released on 6th November for $499.
[UPDATE ENDS]
Acer's consumer edition will follow 'this holiday season', for $299 or bundled with controllers for $399; $40 less than either Dell or Lenovo.
The last hardware to be seen is also the last to release, with Asus' Windows Mixed Reality Headset possibly released by the end of the year, but it's more likely to be Q1 2018. The price has been announced as €449 Euros, which converts to $539 at present exchange rates, making it the most expensive option.
The Blubur S1 from 3Glasses breaks rank with the other manufacturers in that it ships with non-standard 3Wand motion controllers and a 3Wand Camera position-tracking device. The price however, is standard at $449 for the bundle. No information has been announced regarding the release date.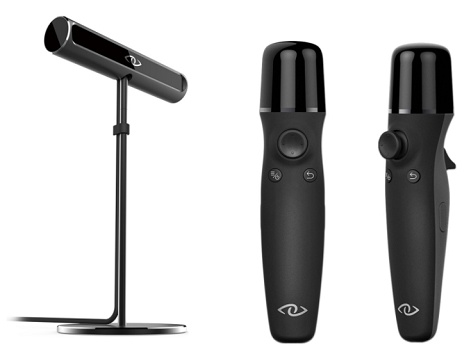 Oh, and why so many versions landing on 17th October? Not at all coincidentally, that happens to be the release date for the Windows 10 Fall Creators Update...