Intel has announced a three-year partnership with Major League Baseball (MLB) to bring Virtual Reality experiences to baseball fans with Intel True VR. Starting June 6, Intel will livestream one weekly out-of-market game every Tuesday via the Intel True VR app, in addition to featuring post-game highlights and on-demand replays of each game.
The technology uses multiple panoramic, stereoscopic camera pods to create a more natural, realistic and immersive view. The live Intel True VR Game of the Week experience uses an array of 4K-resolution cameras with the ability for users to control their vantage point by selecting from up to four camera angles per game, or a produced VR broadcast experience. Fans will also have access to up-to-the-moment player and team statistics throughout the game, including pitcher and batter data, and will hear exclusive in-app commentary.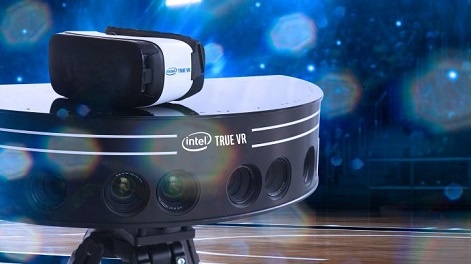 Fans In Control
In a survey by Intel, 71% of baseball fans said they would be interested in watching an MLB game in VR, while 91% of those who have already watched sports in VR, 91% described the experience as extremely positive or positive.
"As a VR partner of MLB, Intel is delivering a truly immersive virtual reality livestream where fans can experience the excitement of being at the ballpark every week," said James Carwana, general manager at Intel Sports Group. "The addition of live stats to the Intel True VR weekly games is another example of how we're giving fans more control to personalise their baseball experience."
"We are excited to bring the Intel True VR experience to fans around the country every week," said Kenny Gersh, EVP, Business, MLBAM. "Our partnership with Intel will keep MLB at the forefront of technological innovation for our fans, bringing them closer to the action."
June Schedule:
Cleveland Indians vs. Colorado Rockies on June 6 at 8:40 p.m. ET / 5:40 p.m. PT
Kansas City Royals vs. San Francisco Giants on June 13 at 10:15 p.m. ET / 7:15 p.m. PT
Detroit Tigers vs. Seattle Mariners on June 20 at 10:10 p.m. ET / 7:10 p.m. PT
St. Louis Cardinals vs. Arizona Diamondbacks on June 27 at 9:40 p.m. ET / 6:40 p.m. PT
You'll find schedule updates for Intel True VR Game of the Week here.