HTC will open pre-orders for a bolt-on eye-tracking solution for Vive next month. The hardware solution was demoed at the fourth annual meeting of its Virtual Reality Venture Capital Alliance (VRVCA) in San Francisco. The hardware solution has been developed by Beijing company, 7invensun, one of the batch II teams from HTC's $100 million accelerator program, ViveX.
aGlass is the first real-time eye tracking technology that can be added to all existing Vive systems as an upgrade kit known, enabling foveated rendering and real-time eye control interactions. Each set of aGlass DK II comes with a pair of 200°, 400° and 600° myopic lenses respectively and also supports customised lenses depending on consumers' need.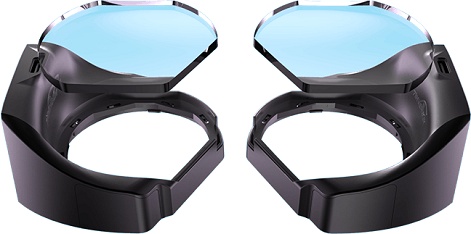 Thomas Huang, Founder and CEO of 7invensun, said, "We're super excited about the benefits aGlass can bring to lower hardware requirements and thus enable broader access to high quality VR. Our vision is to empower a new and cool way of human-computer interaction through eye tracking".
The aGlass DK II will start limited pre-order sales next month at the price of RMB 1,500 ($219).