Tom Graczyk is a lone developer from Poland who placed fourth in last year's Global VR Challenge with his game, Space Box: The Journey out of the Box. In this interview, Graczyk talks about his experience of creating a VR game on a zero budget and puts forward the argument that 'virtual' is more important for the medium than 'reality'.
TheVirtualReport.biz: What do you do?
Tom Graczyk: I create virtual worlds where players can expect a unique approach in terms of gameplay. I even try to surprise myself, break from convention and whenever possible, put a deep message behind seemingly the simplest looking game I can make.
Virtual Reality technology has made my childhood dreams come true.
TVR: Tell us about yourself and your latest projects.
TG: As a former ZX-Spectrum coder, I've found my place in a mobile world – a place where hardware restrictions open the door to creativeness and yet the not so recent rebirth of Virtual Reality technology has made my childhood dreams come true. This is the same path that my very own creation, a 3D platform puzzle game called Space Box: The Journey out of the Box has passed. Starting as a 2D game on first colour screen mobiles over a dozen years ago, now entering Virtual Reality with mobile VR headsets.
TVR: How hard is it to survive as an Indie developer working in VR?
TG: It's so hard that I'm even considering pausing my indie developer career. The first boom of VR games on the market didn't make such a great impression on the players. Now that they've become more cautious about choosing their next VR experience, it's not so easy to convince them that your VR title will win.
Low numbers of VR headsets sold makes it hard to profit from making VR-only games, so I'm glad that my game can be enjoyed using touchscreen controls in 'normal mode', as well as in VR with my self designed hands-free controls.
TVR: What did you do before working in VR?
TG: Coding was never enough, therefore from the very beginning I've decided to try myself in every aspect of creating videogames; starting from design, through modelling 3D objects, level design, and ending on sound effects or even composing and producing music. I just can't stop trying new things and that's greatly helped me to get the idea of the whole development process.
When I got my first plastic VR goggles, I said "Wow, this is it!
TVR: When did you start working in VR?
TG: My first ever VR experience was on a huge and heavy VFX1 headset when I was a kid, so right when I got my first plastic VR goggles over a year ago, I immediately coded a rough VR mode, put my smartphone into those cheap goggles and said, "Wow, this is it!" Since that very moment, I knew it's the main thing I want to do.
TVR: Why did you want to work in VR?
TG: It's a natural thing that you evolve, so your expectations evolve as well. Normal games just aren't enough any more, especially when you've grown up – it's hard to trick yourself that you're that hero on the screen. It's also more natural: we have two eyes, so why shall we restrict ourselves to looking at a 2D screen and not use our hands in an instinctive way?
Who said that Virtual Reality has to look realistic? It's called 'virtual', not 'real', after all.
TVR: Why did you opt for Mobile VR?
TG: As a long-term fan of mobile, the calculations were simple: no space and time restrictions, no cables and not so many zeros on the bill! It's obvious it's not going to look realistic with such hardware restrictions, but who said that Virtual Reality has to look realistic? It's called 'virtual', not 'real', after all.
TVR: You came fourth in the Global VR Challenge that we hosted alongside DeePoon last year. What made you want to enter the competition?
TG: A competition with VR developers from all over the world, well organised by Steel Media with a huge taste of my beloved Asian culture – how could I resist such a great opportunity?
TVR: How was the Global VR Challenge as an experience, especially placing so high?
TG: Encountering talented teams from around the world with budgets for their projects, I really appreciated what I've achieved as a solo developer who's spent exactly zero dollars on the development – despite the priceless 1.5 years working on every aspect of the game. It was also extremely surprising to see such a positive reception of my game in Shanghai. To this very day, Asia is still the continent with most downloads of my game.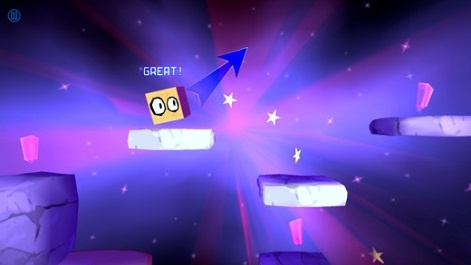 TVR: What makes you most excited for VR as whole?
TG: I'm really happy to see that VR technology has found its place not only in entertainment, but in education and medicine as well. And when it can all be combined, it will be even better.
TVR: What do you hope to achieve moving forward?
TG: I hope people will stop expecting to see 'reality' in Virtual Reality and won't get discouraged of trying new and more unique VR experiences, because it can only get better and better.
TVR: What major trends do you predict for VR in 2017?
TG: Since I focus on mobile VR, I predict that touch controllers will greatly improve the experience and encourage users to give mobile VR a second chance.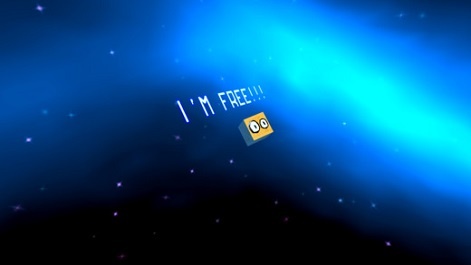 Space Box: The Journey out of the Box is available free for iPhone and iPad from the iTunes store now.